The Collaboration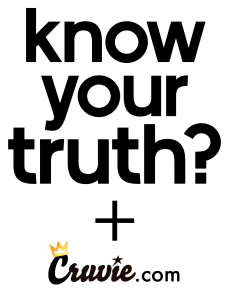 Known for unifying culture and community through individual expression, Cruvie Clothing Co. is expanding its reach into empowerment merchandising through a collaboration between Howard University rising freshman, Mackenzi Stewart.
The Collection
Know Your Truth? is empowerment apparel designed to educate and inform the masses about key concepts, events, people, etc. that were conveniently and intentionally left out of our history books. KYT? steps in where the K-12 educational system never picked up, providing basic, fundamental facts and truths about pivotal people, places and ideas in our society.
---
---
About Mackenzi Stewart
Fueled by her parents' passion for racial and social justice, Mackenzi has been on the front lines of social impact since the age of six when her parents launched the family's non-profit organization, L.E.A.D., Inc. (Launch. Expose. Advise. Direct.). LEAD is a sport for social good organization that empowers at-risk and proven-risk Black boys to overcome crime, poverty and racism. Through volunteering, designing and organizing programming, community affairs work and various administrative duties that include donor management/retention, event planning/execution, Mackenzi developed her own conviction and discovered her calling in the social justice landscape: promoting and designing culturally responsive educational ecosystems. Know Your Truth? Apparel is an idea that came from her own quest for more knowledge about Africans and The African Diaspora.