Support/Donate

Join L.E.A.D.'s Giving Diamond
Make a monthly recurring donation that supports L.E.A.D.'s year round programming.
Your recurring support helps us provide: uniforms, equipment, physicals, academic support, nutritious snacks and much more. Start today – $10, $15, $25 – wherever your sweet spot is – start today! All Giving Diamond members will be recognized at L.E.A.D.'s Annual Community Day/Alumni Game event and be prepared to show your skills in the community softball game with L.E.A.D. parents and supporters.
Click Here to Join L.E.A.D.'s Giving Diamond Today! Want to make a one-time donation? Click Here.
In-Kind Donations
In-kind Donations are a great way to give as well. L.E.A.D. is currently accepting the following in-kind donations: uniforms (new), equipment (gently used or new), digital media services (web, photography, video, etc.), administrative services (e.g., auditing), marketing/PR services sponsorship (sponsor an event, program or a player).
Sponsor
Thank You To All Of Our Valued Sponsors And Partners!
Our impact on the community is possible because of you – The Atlanta Braves & Braves Foundation, The Baseball Tomorrow Fund, Georgia's Own Credit Union, 680 The Fan Partners, Atlanta Public Schools and Atlanta Partners For Education. 
Would you like to be a corporate sponsor too? It's easy and it's fun!  All L.E.A.D. sponsorships come with an opportunity to get your employees involved.
Reach out to Kevin Donovan today to learn more about sponsoring a program or event:
kdonovan@heliospartners.com
Sponsors
Partners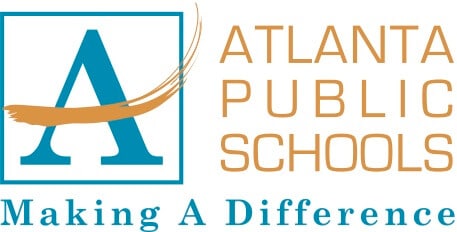 I Have One On Track
Since 2007, L.E.A.D. has provided inner city youth males with a path to higher education through baseball. The first stop before college is obviously high school graduation and we need your help to continue our 100% high school graduation rate.
You can help by sponsoring L.E.A.D. student-athletes and helping us keep them on track to graduation through our, I Have One On Track Program, individuals and businesses will be able to sponsor student-athletes for at least a year and become involved in helping them stay on track to graduation. Members of the I Have One On Track Program will be honored at L.E.A.D.'s Annual Dinner With Champions Awards Celebration in November.
To sponsor a L.E.A.D. student-athlete email support@lead2legacy.org, subject line I Have One On Track.

Golden Ambassador
Golden Ambassador sponsors provide enriching opportunities that connect young men in L.E.A.D. with the business community. Commerce is one of L.E.A.D.'s 4 Pillars of Excellence and with the help of Golden Ambassadors, we are able to connect our young men with the possibilities for their futures today. 
Email kelli.stewart@lead2legacy.org to inquire about becoming a Golden Ambassador Sponsor. 
Volunteer

Hats Off
Members of the business community can come to a L.E.A.D. practice or game and share their journey in business with L.E.A.D.'s student-athletes. After a short Q&A, the guest speaker will have the opportunity to be a celebrity coach and assist L.E.A.D.'s coaching staff during practice.
Some previous Hats Off Celebrity Guest Instructors are: Chad Clarke (Atlanta Braves), Major General Ronald L. Johnson, Army (Retired), Victor Menocal (Sports Agent, Excel Sports Management) and Doug Lindauer (SVP Sales & Marketing, Turner Broadcasting).
To inquire about Hats Off Opportunities, email volunteer@lead2legacy.org, subject line Hats Off.

Young Professional Tailgate Club
Are you a young professional looking for an opportunity to make a tangible, positive impact in the lives of inner city young men? If your answer is yes, then you are a great candidate for our Young Professionals Tailgate Club.
Young Professional TGC Members support young men by providing academic support, mentorship, attending games and volunteering. Simply fill out a short one-page application that can be completed online and a LEADership Council Member will reach out to you within 3-5 business days. Thank you for being willing to volunteer your time, talent to prepare and develop our next generation of baseball and community leaders.
To inquire about Tailgate Club opportunities, email volunteer@lead2legacy.org, subject line Tailgate Club.