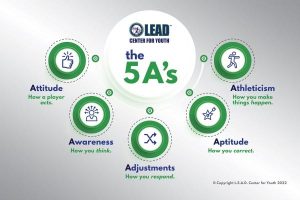 The fall baseball season is right around the corner—the time that my hitters focus on trying new things to determine what works and what doesn't.
Many people believe athleticism is something you have to be born with. I believe it can be taught. Anyone who participates in a sport is an athlete. Those athletes who have an ability to critically think at a high level about how to execute physically can be considered to be athletic.
It requires athleticism to figure out how to get a hit against a pitcher who throws a pitch of any type you've never seen before.
Athleticism allows you to perform at high levels even when you don't have a brand new bat,
a private hitting coach and you are not playing on the top travel baseball team.
I remember when I was a kid living in Atlanta in the '80s. I would watch Chicago Cubs games in the daytime in the summer and practice hitting in my grandparents backyard being Gary "The Sarge" Matthews at Wrigley Field by hitting rocks with a stick.
I never asked anyone for a bat and a ball because the sticks and the rocks got the job done for me.
I was drafted twice by the Chicago Cubs and "Sarge" was one of my hitting coaches when I played in the Minors.
For more information, visit L.E.A.D. Center for Youth today. Also, check out our Digital Magazine.
C.J. Stewart has built a reputation as one of the leading professional hitting instructors in the country. He is a former professional baseball player in the Chicago Cubs organization and has also served as an associate scout for the Cincinnati Reds. As founder and CEO of Diamond Directors Player Development, C.J. has more than 22 years of player development experience and has built an impressive list of clients, including some of the top young prospects in baseball today. If your desire is to change your game for the better, C.J. Stewart has a proven system of development and a track record of success that can work for you.