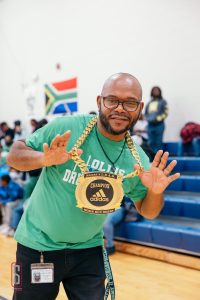 "You'll never change your life until you change something you do daily. The secret to your success is found in your daily routine." – John Maxwell
I am a committed and disciplined person when it comes down to doing things I am called to do and that I care about.
Here is how I define some of the keys words that are listed in that sentence:
Committed — Making and fulfilling a promise made
Discipline — Doing the things that need to be done even when I don't want to do
them
Called — Assignment from God that is initiated from a convicting act
Care — Love in action
Making up my bed daily is one of the things I do to maintain my commitment and discipline muscles. I also send text messages daily to various people in my network I most care about.
There is nothing more exhausting to me than to be doing things I'm not supposed to be doing with and for people that I don't care about.
Before you write me off as an insensitive jerk, I believe all people and all things are important. But I don't believe anybody has the capacity to care about all people and everything.
To care about yourself and/or somebody is to commit yourself to doing whatever needs to get done for you and others even when you don't feel like doing it.
I am a coach. I care about using baseball as a vehicle to help others I care about become the best versions of themselves.
Every year from August through October, I submit to an assessment phase to determine what I care about and how I will care for those that I care about. I cannot care about everything and everybody and neither can you.
Who are the Top 5 people in the world that you care about the most?
What does it say about you if you are not on that top five list?
What has God called you to do in life?
What happens to you when you go beyond your capacity to care about others?
What do you do or should do daily to help you fulfill your life's calling?
For more information, visit L.E.A.D. Center for Youth today. Also, check out our Digital Magazine.
C.J. Stewart has built a reputation as one of the leading professional hitting instructors in the country. He is a former professional baseball player in the Chicago Cubs organization and has also served as an associate scout for the Cincinnati Reds. As founder and CEO of Diamond Directors Player Development, C.J. has more than 22 years of player development experience and has built an impressive list of clients, including some of the top young prospects in baseball today. If your desire is to change your game for the better, C.J. Stewart has a proven system of development and a track record of success that can work for you.